35 years of delivering exceptional service and value to clients and employers 
New Partnership with Career Partners International
We remain a 100% privately owned, independent organization owned by Fred Studley for more than 35 years
A trusted partner focused on your success
 We've earned the reputation for providing flexible, personalized and comprehensive career solutions at value for a wide-range of client transition needs. Today's complex business landscape requires a trusted partner that can help you navigate, engage and enable you through change.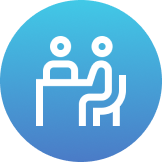 Outplacement Services
We provide a wide-range of client solutions that addresses today's complex career landscape. With access to comprehensive training and support, dedicated consultants and the latest technology platforms including our signature CareerDashboard, we provide the best personalized service to navigate the job market, explore new career paths, pursue an entrepreneurial dream, further your education and training or even consider retirement planning.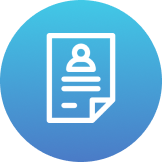 Accessible & Convenient
Our dedication to working where you are in a safe, convenient and easily accessible way offers our clients the option to connect from anywhere in the world through a reputable and secure virtual conferencing system or face-to-face in one of our Northeast offices and more than 130 national and global Globonet partner locations. We truly understand the challenges and complexities of today's world and our goal is to support you with options for decision making to meet your needs.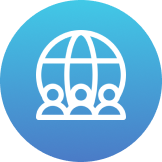 Global Presence
Through our local offices North, South and West of Boston Massachusetts, the integration of the latest virtual platforms and our over 300 Partners on 6 continents, we provide a single solution for all scenarios. We have experienced coaches in all 50 states.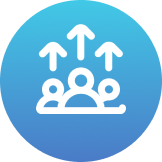 Best Value & Choice
Our flexible, customized programs meet the objectives of organizations of all sizes, industries and locations while providing employees in transition with a supportive, personalized and comprehensive program that meets their needs.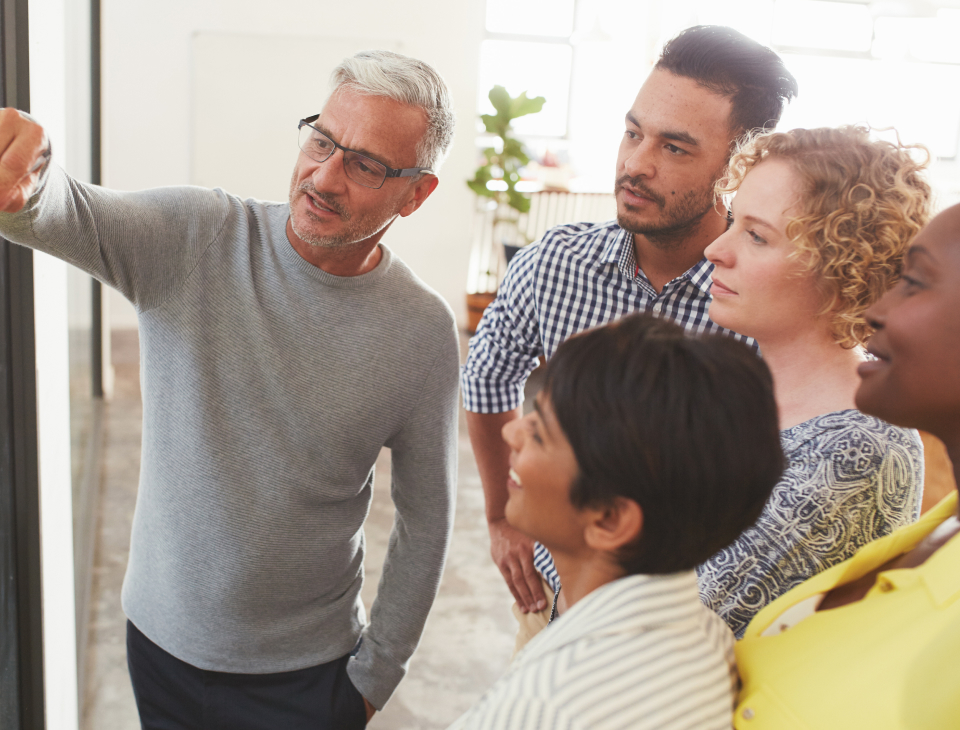 A personalized, consultative approach with a trusted partner to assist you in customized planning, on-site notification training and support to address your needs.
We assist separated employees in securing new jobs, protect and enhance your brand reputation and reduce your career transition costs.
Dedicated career coach, training and best-practice tools and technology to learn the skills necessary for today's evolving job market.
The service provides support on topics including:
Managing change
Job market evaluation and navigation
Establishing a unique value proposition to build confidence
Creating a powerful and relevant resume and LinkedIn profile
Goal setting and establishing a career roadmap
Interviewing techniques, developing connections
Networking, salary and negotiation strategies, etc.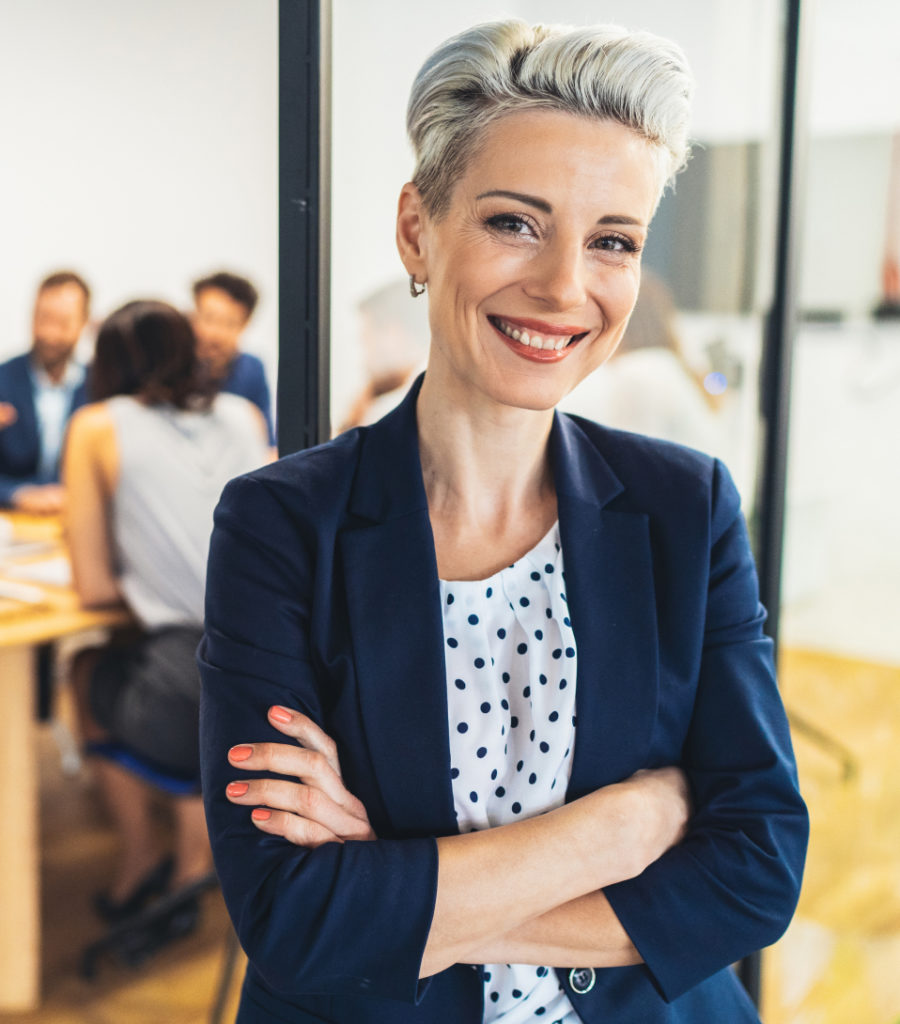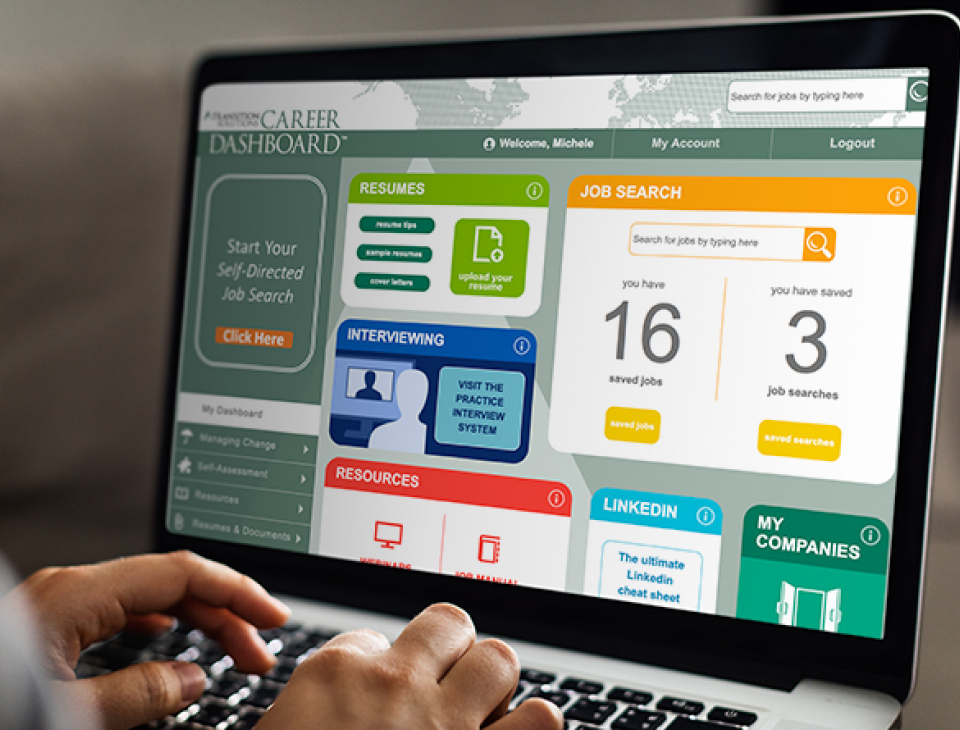 Anytime. Anywhere. Anyhow.
Our CareerDashboard™ is an interactive, easy to use career management tool. Our clients have access to research, interviewing and resume labs, a complete guidebook, webinars and more. Most importantly, their dedicated consultant, administration support and research support are one-click away. All in one place. 
Best in the industry...Highly personalized one to one service combined with the best technology available.
- SVP, HR, Leading Global Consumer Goods Firm
The responsiveness of Transition Solutions was great...with less than 24 hours' notice they were able to provide on-site support for both local and out-of-state actions.
- Regional VP, HR, Manufacturing
As a client of Transition Solutions, I was provided with direct connections that led to my current role as VP, Human Resources.
- VP, HR, Higher Education