At Transition Solutions, we have been helping companies and individuals with workforce changes for 35 years.
Our focus is to ensure that every client gets dedicated, personalized one-on-one services directed to their specific needs and timing. The end result is happy, re-employed clients who maximize their value in their job markets.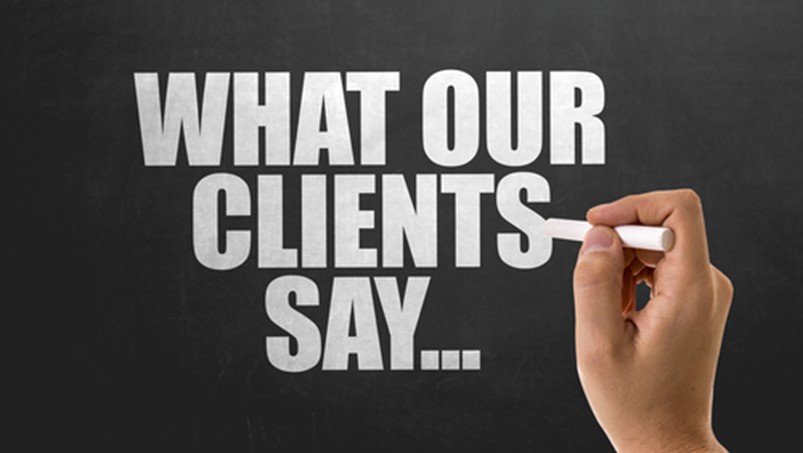 Here are a few notes from our individual clients:
---
I had a wonderful experience with Transition Solutions. My coach was not only very helpful in revamping my resume and LinkedIn profile – she was also extremely encouraging throughout my journey. She pointed out the many helpful resources at my disposal and allowed me to identify which areas I wanted to focus on during our sessions. I was able to land a new, better role in less than 4 weeks after my termination date. I believe this would not have been possible without the support I received through this resource. ~Jane V. – Talent Management Specialist
---
I was impacted by layoffs at my company due to a merger and the need to restructure the organization. Thankfully my Transitions Solutions Consultant was able to partner with me as I navigated my next role.

Not only was I very satisfied with their overall programs, specific services they used (e.g resume and LinkedIn development, webinars, networking strategies to tap into the hidden job market, and interview prep), but my Consultant worked so closely with me during this process. She was incredibly knowledgeable, strategic, and authentic, and guided and helped me through the process. ~ Abby K. – Principal Transformation Strategist
---
Thank you so much for all of your help over the last 2 months. I would be lost if I didn't have you to help me get my resume & cover letters & LI all updated so thank you! I also want to thank you for the encouragement, the additional tools you suggested, & for your positive energy in helping me during this career transition time. ~ Courtney D. (Consumer Goods Industry) ~ VP, Business Operations
---
Initially I was reluctant to use the services of Transition Solutions. Finally, using your services was the best decision I could have made. Not only was I promptly contacted but there was a gentle, professional, and persistent outreach until I responded. In retrospect the approach was outstanding and built the foundation of a positive relationship going forward. I am very thankful. The communication was clear, concise, interactive and goal directed. It was a winning formula.
First and foremost, my consultant was outstanding in her role. She is a natural at communicating clearly, providing information, guidance and working in increments that felt clear and feasible. She was always professional, while being personable, upbeat, and positive. She consistently and kindly gave positive feedback which was uplifting and re-affirming. She was always responsive. Over and beyond our scheduled meeting, she responded to additional questions promptly, with expert guidance. ~Sandy, Director of Nursing
---
These are just a few of hundreds of testimonials from satisfied and excited clients whose transition was made easier and whose value was maximized with our assistance and support.
Let us help your organization!
If you would like more information on our services, please check out our website at: https://www.transitionsolutions.com/ or you can contact us directly at
888-424-0003 or email us at info@transitionsolutions.com
Be sure to follow our LinkedIn company page where we share advice for companies and individuals going through workforce changes at: https://www.linkedin.com/company/transition-solutions/
At Transition Solutions, we have been helping companies and individuals with workforce changes for 35 years. Our strong reputation for consistently delivering exceptional service at value sets us apart.