Is your LinkedIn profile the best it can be?
At Transition Solutions, we have been helping companies and individuals with workforce changes for 30 years.
LinkedIn, launched in 2003, remains a powerful resource in your job search efforts. Hootsuite recently shared impressive stats summarized below on current users and their usage.
LinkedIn User Stats:
LinkedIn has 810 million members across 200 countries. There are 185 million members in the United States alone.
57% of LinkedIn users identify as men, with 43% identifying as women
Almost 60% of LinkedIn's users are between 25 and 34 years old. It's not a surprise that more than half of LinkedIn users are in the age group that is starting and growing their careers. See the table below for the full breakdown by age.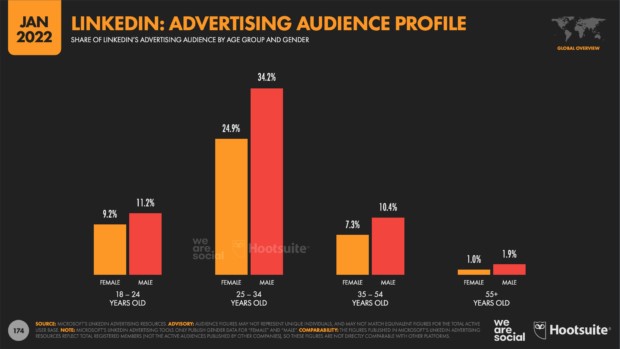 Source: Hootsuite Digital Trends Report 2022
LinkedIn User Stats:
49 million people use LinkedIn to search for jobs each week. When hiring managers can't screen potential new hires in person, tools like LinkedIn are even more important. And 81% of talent professionals say that virtual recruiting will continue long after the pandemic.
6 people are hired through LinkedIn every minute. If that last LinkedIn stat didn't convince you it's worth having a solid presence on this network, this one should.
There are 77 job applications submitted every second on LinkedIn. To put this already remarkable figure in perspective, that's 4,620 applications sent every minute, 277,200 sent every hour, and an incredible 6.65 million job applications sent every day.
16.2% of US LinkedIn users log in every day. Of their 185 million members, LinkedIn's daily active users (DAU) account for 16.2% of them, working out at around 29.97 million users that log in to the platform daily.
48.5% of users in the US use LinkedIn at least once a month. At roughly 89.73 million monthly active users (MAU), this represents an opportunity for marketers to access an extensive pool of decision-makers across the country.
LinkedIn also shared some additional information below to help you land your next role:
Get alerts when a new job matches your search, so you can be the first to apply. Applying within the first 10 minutes of receiving a relevant job notification can increase your chances of hearing back by up to 4X.
Follow company Pages to learn more about an organization's culture and stay up to date on open jobs.
Update your LinkedIn profile to stand out. Snap and upload a current and clear photo to your profile.
Add a video Cover Story so you can share more about yourself, your career goals and highlight soft skills; almost 80% of hiring managers believe video is important when vetting candidates.
Spotlight your experience and skills using keywords for jobs you're interested in.
Add a summary highlighting your experience and goals, and showcase the work you're most proud of in your Featured section.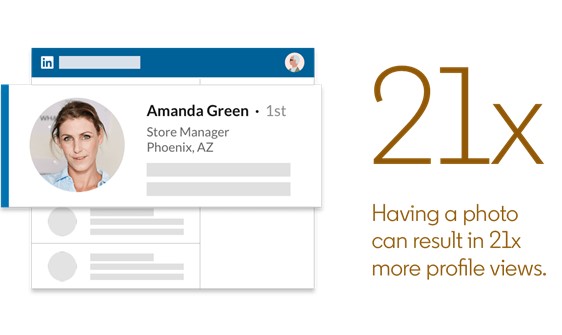 Looking for MORE help developing or improving your LinkedIn profile? Check out our blog on The Top 10 Steps to Stand Out on LinkedIn.
At Transition Solutions, we have been helping companies and individuals with workforce changes for thirty years. Our strong reputation for consistently delivering exceptional service at value sets us apart.
If you would like more information on our services please check out our website at https://www.transitionsolutions.com/ or you can contact us directly at 888-424-0003 or email us at info@transitionsolutions.com.
Be sure to follow our LinkedIn company page where we share advice for companies and individuals going through workforce changes at: https://www.linkedin.com/company/transition-solutions/!