by Transition Solutions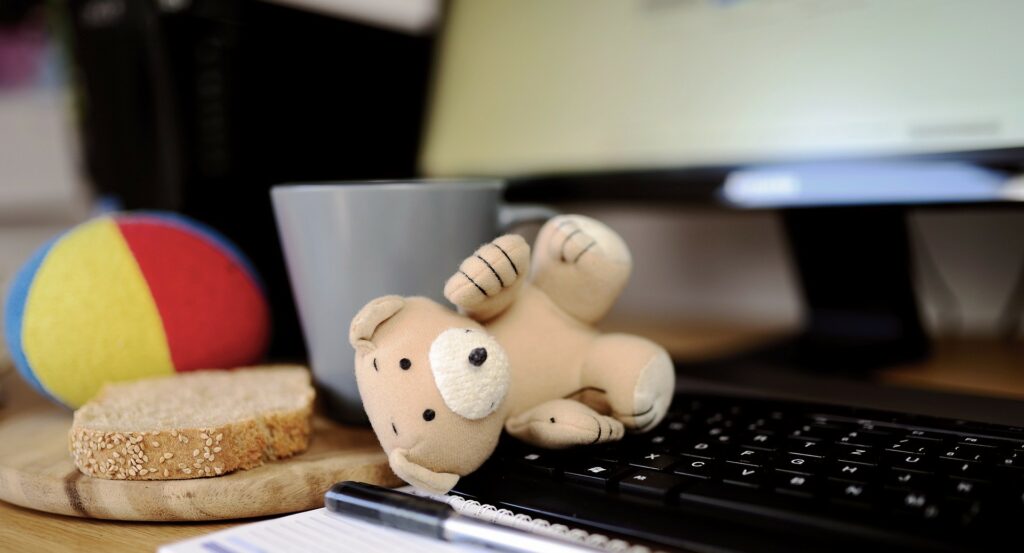 Has your team been impacted by the loss of working moms due to COVID-19 and other responsibilities?
At Transition Solutions, we have been helping companies and individuals with workforce changes for 30 years.
With lockdowns and school closures, this past year has seen many workers drop out of the workforce, especially working moms. In fact, recently the National Women's Law Center shared that women had dropped out of the labor force four times more than men in September per the Bureau of Labor Statistics. Specifically, since February 2020, women have lost nearly 5.8 million net jobs, accounting for 53.9% of overall net job loss since the start of the crisis.
So why are women leaving the workforce at such higher rates? According to the McKinsey & Company's Women in the Workplace study in 2020, the following challenges are more likely to push women out of the workforce:
Lack of flexibility at work
Feeling like they need to be available to work at all hours, i.e., "always on"
Housework and caregiving burdens due to Covid-19
Worry that their performance is being negatively judged because of caregiving responsibilities during the pandemic
Discomfort sharing the challenges they are facing with teammates or managers
Feeling blindsided by decisions that affect their day-to-day work
Feeling unable to bring their whole self to work
McKinsey also shared that although these factors hurt all employees, some groups of women experience certain challenges at higher rates. For example, mothers are more likely than fathers to worry that their performance is being negatively judged due to their caregiving responsibilities. Women in senior leadership are more likely than men at the same level to feel as though they are "always on." And Black women are more likely than women and men overall tofeel like they can't bring their whole selves to work.
Harvard Business Review authors by Dana Sumpter and Mona Zanhour found similar results interviewing working mothers and shared the three strategies summarized below for business leaders to leverage to retain working mom's during these challenging times:
1. Provide certainty and clarity, wherever possible. Be clear about job expectations and performance standards. General anxiety about the pandemic, worries of job insecurity and apprehension over calls to work from home or return to the office have all caused stress per interviewees. Communicate policy changes in a timely manner: letting employees know where they stand, informing them on what decisions are being made and why, and sharing the plan for what's coming next.
2. Rightsize job expectations. For many of the mothers they talked to, pre-pandemic level work performance was still impossible. Recommendation: Implement parent-friendly scheduling policies, and ensure that everyone knows it's okay to use them. Studies show that a compressed work week or a shorter workday can reduce burnout. To help accommodate heavily impacted employees (such as working parents), managers can update job descriptions, enact organizational development processes, or allow employees to job craft. Taking everyone's circumstances into consideration can create developmental opportunities for employees with more bandwidth, which can foster career development.
3. Continue the empathy. Several of our participants shared how managers were responsive and compassionate with them earlier in the pandemic, but that during the summer months, weary of remote work, "the empathy seems to have run out." Therefore, Sumpter's and Zonhour's recommended that, "Managers should continue to (or begin to) proactively ask employees what they need, how they feel, and if they feel comfortable in how they work." Also, to remember that life, and work, are still far from normal. Employees- particularly working mothers continue to need compassion and empathy.
Certainly, companies and employees have been significantly impacted by the COVID-19 pandemic. Human Resources and Business leaders will need to adjust to continue to meet the needs of their teams. When difficult staffing changes need to take place, Transition Solutions is here to help.
At Transition Solutions, we've been helping organizations and individuals with outplacement needs for 30 years. We have developed a robust personalized and customized approach to every situation. Our strong reputation for consistently delivering exceptional service at value sets us apart.
If you would like more information on our services please check out our website at www.transitionsolutions.com or you can contact us directly at 888-424-0003 or email us at info@transitionsolutions.com